Whether you meditate alone or in a group know that the lotus position is definitely not mandatory. During meditation you can choose to use a chair, bench or cushion, as long as you're comfortable. If you choose to meditate lying down you'll likely fall asleep and that's okay, maybe you need it.
Booking Now:
Private 1 to 1-Learn to Meditate Sessions: great for someone who would like a specifically tailored session, whose schedule is irregular or would like to learn more before joining a group. Email below to meet and customize a session.
Group-Learn to Meditate Sessions at your space: wonderful for you and your friends or as an add on to an existing class or group that you work with. Email to see what we can create for your group.
THE REMEDY Workshop Team
I've teamed up with certified holistic nutritionist, Glenda Britton to teach our new program THE ENERGY REMEDY. We help you to dial down specific How-To's to reclaim your energy with Nutrition and Meditation.
We teach actionable, energy BOOSTING strategies to build health, lower stress and calm the mind. You leave our sessions empowered and relaxed!
Reclaim your ENERGY, VITALITY, and HEALTH so you can do all the things!
We do corporate Lunch and Learn Sessions, Workshops and Seminars for your group or workplace.
INQUIRE HERE for more information. We'd love to help your team.
Now Booking Workplace Workshops
Sitting with Auntie, teaches parents and children how to notice their thoughts and manage stress by using their breath.
I'm happy to visit your school or favourite bookstore to do a reading!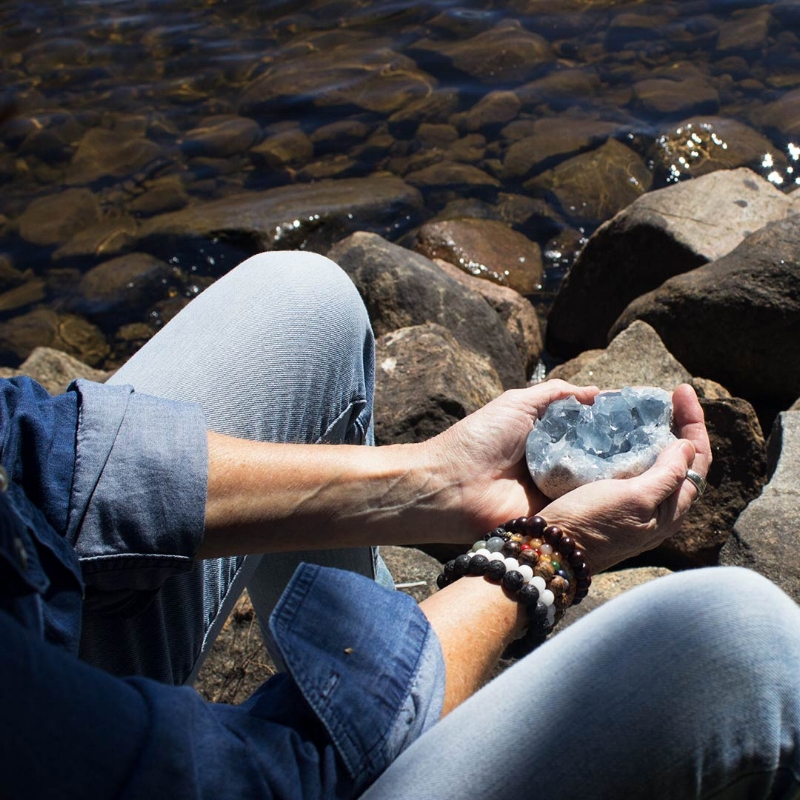 Physics helps us to understand how we can use crystals.
Each crystal has its own stable vibration so by placing them on, or near, each of the 7 chakra centres, the body entrains with that crystals' vibration to initiate healing and re-balancing.
When set with positive intentions crystals can also be a useful and helpful tool whether worn, carried, meditated with or displayed.
'Ray-Key', Japanese for universal life force energy. What the Heck is a Reiki Healing Session? It's gentle, deeply relaxing, modality that activates the wisdom of the body to promote, support and initiate healing.
I enjoy learning about, working with, and tuning-in to the energy that's both within and around us.
DISCLAIMER: THE CONTENT ON THIS WEBSITE IS FOR INFORMATION, INSPIRATION AND ENTERTAINMENT PURPOSES. IT IS NOT INTENDED TO DIAGNOSE, CURE OR TREAT ANY CONDITION OR ILLNESS. ALWAYS SEEK PROFESSIONAL MEDICAL ADVICE.